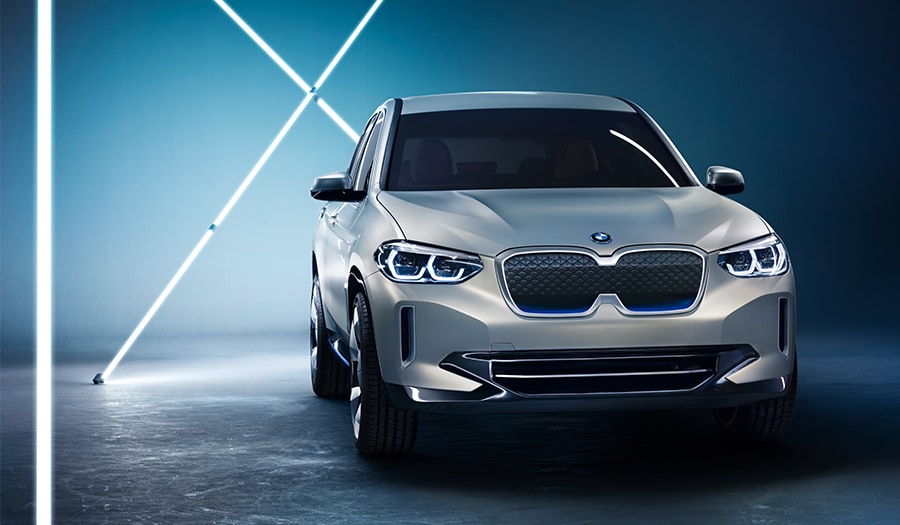 ELECTRIC MOBILITY ARRIVES AT THE CORE OF BMW. 
THE BMW CONCEPT iX3.
The BMW Group is pushing ahead with its electrification strategy by extending the reach of its all-electric mobility offering to the company's core brands. The BMW Concept iX3 - presented for the first time at the Auto China 2018 show in Beijing - offers a look ahead to the expansion of the model line-up in this area. The first model from the BMW brand to be driven purely by electric power will be a fully-fledged Sports Activity Vehicle (SAV) - and without compromises when it comes to functionality and comfort. 
The BMW Concept iX3 underscores the BMW Group's resolve to further strengthen its leading position in the field of electric mobility. 
The expansion of locally emission-free mobility vehicles is one of the key areas of centralized action, alongside with automated driving, high-end connectivity and new digital services, which are driving the company's transformation of the mobility industry as part of the NUMBER ONE> NEXT strategy. Under the generic term "iNext", and as an enabler for the entire BMW Group, the future-model-kit is now being developed, in which the BMW Concept iX3 is playing a key role